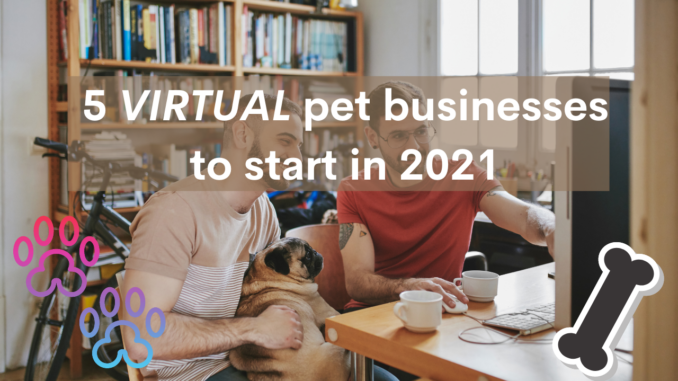 The events of 2020 changed the landscape of business for all, including those involving pets. Pet supply shops, groomers, pet sitters, and others were hard hit, with many closing their doors for good after half a year with no income. Pivoting to new business models and ideas is critical to achieving success in 2021. Here are five rewarding and potentially profitable businesses you can start totally online with minimal investment.
1) Pet Detective
Millions of dogs and cats go missing every year. Many are never found, ending up in animal shelters or being kept or rehomed by the person who found them.
Distraught owners waste time and money with ineffective search methods that don't bring them any closer to a reunion with their beloved lost pet. They need personalized assistance and education on missing pet behavior and effective search methods.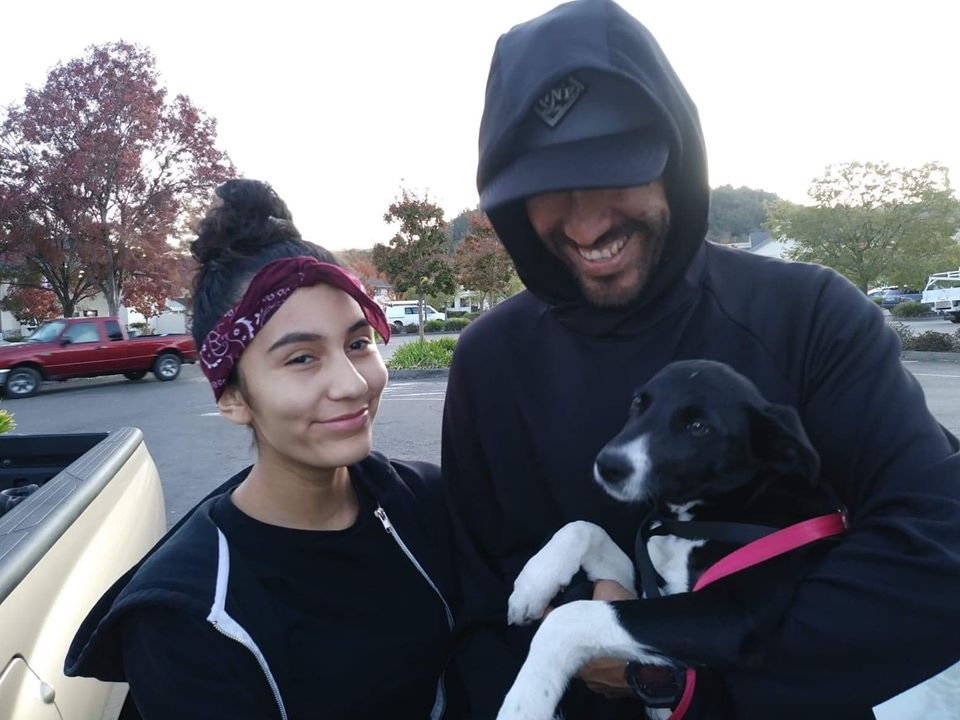 Consultation can be done virtually by phone, text, and email. A basic consult starts at around $200.
You will need to learn the basics of effective searching and missing dog and cat behavior, how to navigate the animal shelter system, and how to counsel owners. I offer a complete course on becoming a Missing Pet Consultant (aka Pet Detective) based on my years of experience and education. There are also two great books I recommend, How to Find a Lost Cat by Kim Freeman and How to Find a Lost Dog by Karin TarQwyn.
2) Pet Behaviorist
Many pet owners do not know how to train their dogs or how to resolve issues. As a result, many dogs will be relegated to the backyard, never walked, or even surrendered to an animal shelter or rescue.
Cat behavior can also be an issue as you may have seen on Jackson Galaxy's popular show My Cat From Hell. Every day there are thousands of internet searches for solutions to inappropriate urination and other common kitty problems.
Books and videos can be helpful, but personalized assistance is most effective. Cost varies by area but starts in the range of $150-$250 for a private virtual consult.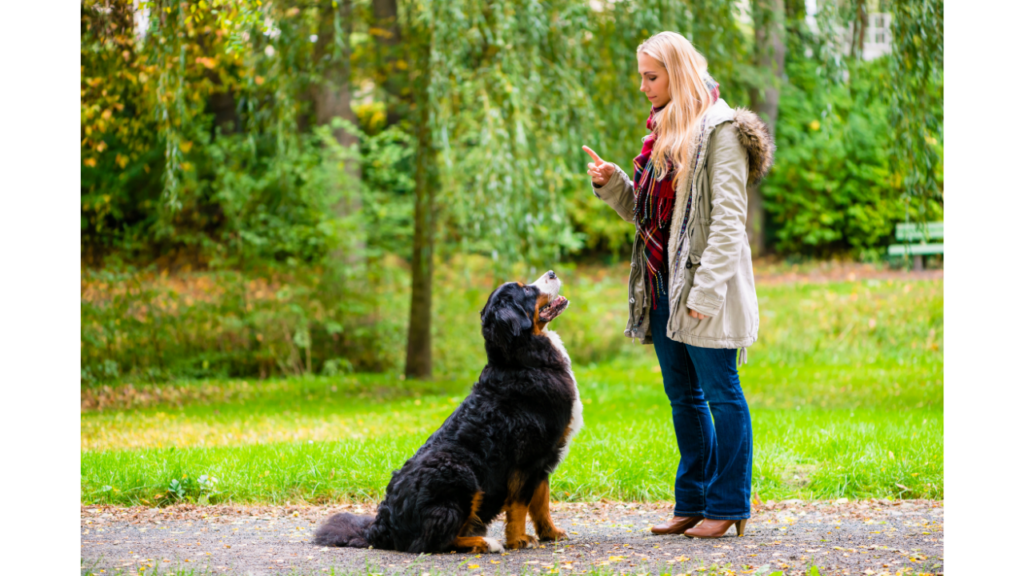 You will need to learn all about the normal behavior of dogs and/or cats versus behavior problems and their solutions. The International Association of Animal Behavior Consultants has a number of resources including a highly recommended training and mentorship program.
Books recommended by IAABC include How Dogs Learn by Burch and Bailey and Twisted Whiskers: Solving Your Cat's Behavior Problems by Johnson-Bennett.
Experience is very helpful, especially in an environment where you have the opportunity to observe and care for many different dogs and/or cats, such as a boarding kennel or animal shelter. Most animal shelters have volunteer programs that you can join, although there will be limitations these days due to covid.
3) Pet product sales
"Pet products" cover a broad spectrum of items, but for this article I am focusing on crafts, art work, and gift items made by the business owner rather than pet food, dog crates, or other items made by a manufacturer.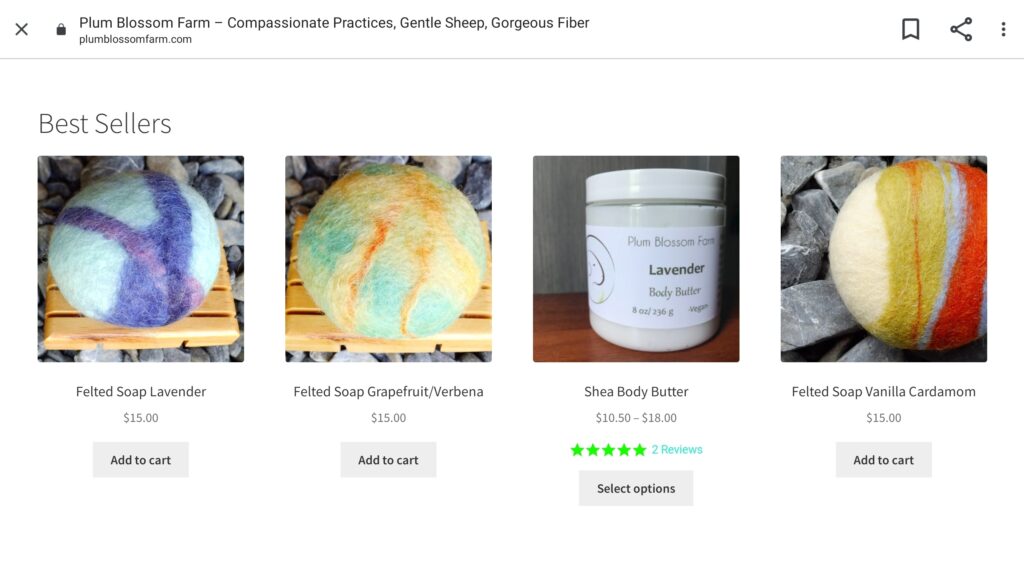 Just browse any pet-related search on Etsy and you will see so many great things you can buy for yourself, your pets, or your friends' pets. From cat toys and beds to dog jackets and collars, there's something for every pet. Do you have art skills? Check out the many items available with general or breed-specific artwork, or custom pieces made just for the customer like this amazing sign from Painted Flanks.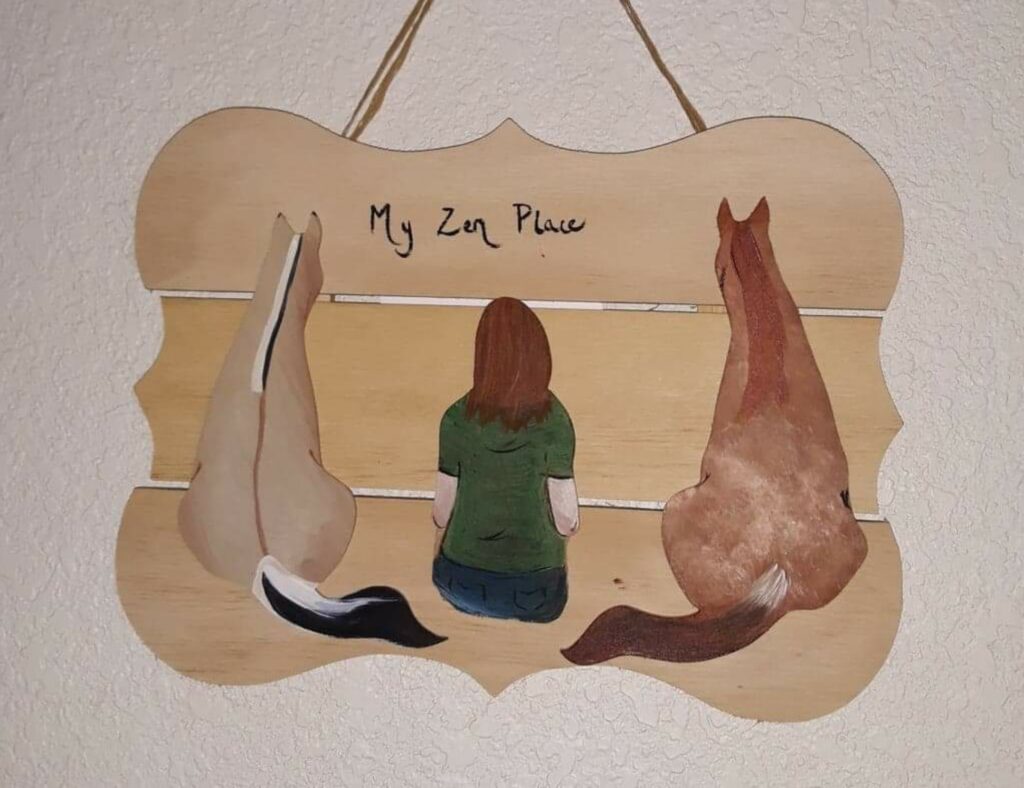 According to the American Pet Products Association, American pet owners are spending almost $99 BILLION yearly on their pets! I wasn't able to get exact figures on how much can be made in this line of work, but according to the creators I spoke with while writing this article, it is possible to make a full-time income with a hard work, quality products, and good customer service.
Selling through your own website maximizes profits, but it can be challenging to come up in search results. This is why many sellers opt to use an established platform like Etsy or eBay which takes a cut but maximizes sales and exposure for your business.
4) Pet blogging
Blogging is a great way for many people to make a living from home with little to no investment. All you need is internet access, a website, and writing skills.
What is your area of interest or expertise? Do you work with horses, hike with dogs, raise Bengal cats? Whatever you do, there is an audience for your content. You will need to learn about SEO to maximize your website's visibility to those who would find it valuable.
While entertaining, fun content can get attention, what often works best in blogs is informative content. Think of the searches you do yourself from day to day. How to bathe a dog in winter? How to trim my cat's nails? What is the best saddle for a Fjord horse? You get the idea.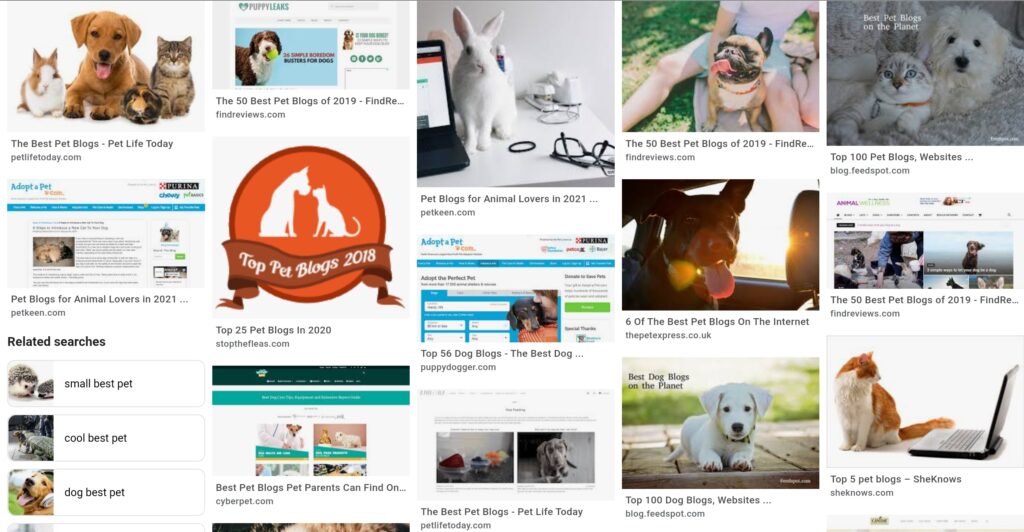 There are many ways to monetize a blog including ads, affiliate links, and online courses. Bloggers can make a little extra like a few hundred per month, or a full time income of thousands per month. There are many variables like the amount and quality of your content, how long it has been published (it takes a while for Google to categorize and recommend your content), and SEO optimization. Any blogger will tell you it's not a sprint but a marathon. While you will see some fantastic stories of bloggers making big bucks quickly, the majority of blogs take at least a year to be profitable.
There are many guides to blogging available on the internet. One I recommend highly is Income School. They have a comprehensive training program that covers everything you need to know about blogging. You can watch all their videos on YouTube for free to decide if this training is for you.
5) Pet YouTube Channel
Almost 5 BILLION videos are watched on YouTube daily! Pet content is very popular. With all the knowledge of the world at our fingertips, what do folks like to watch? Funny pet videos.
As with blogging, you will want to create content in your area of interest or expertise. Informative content is good, but unlike in blogging, entertaining content is even better. My most helpful videos, like those on finding a lost pet, slowly gained 1,000 views over the weeks and months. One fun short video of my cat meowing got nearly 300,000 views in two days!
Search on YouTube to see what is out there, what people are watching, and what you can provide that you think viewers would enjoy or find valuable. There are endless possibilities.
You don't need any equipment other than your phone or tablet to film, edit, and upload your videos. Don't let perfect be the enemy of good. Just do it! You will learn as you go.
YouTubers can make good money with ad revenue. The system is already set up in YouTube/Google so it's very easy for the content creator. Viewers don't even have to click on the ads, they just have to see them. These are called "impressions" and you are paid x amount for each one. YouTube has requirements for monetizing your channel, so be sure you understand them and adjust your expectations. There are many variables and success takes time and hard work, so you have to enjoy what you are doing for the long term.
There are many videos and articles online about starting a YouTube channel. I also recommend Income School's training program for this. They have a comprehensive two-part YouTube training program for beginners and intermediates.
Multiple streams of income
One piece of advice I would give anyone is to establish multiple streams of income. I see too many influencers selling folks a dream of "financial freedom" by quitting their day job and throwing all their energy into one pursuit.
Anyone who survived 2020 knows that THINGS CAN CHANGE, suddenly and brutally. I was running a successful pet sitting business which came to a screeching halt at the first covid lockdown. Thank goodness I had other streams of income to pay my bills.
Any of these five businesses can be started with a minimal investment of time and money. They can be run alongside other businesses or a "day job." Of course the more time and effort you put into your business, the more it will grow, but you have to be realistic. If you have a job, children, other responsibilities, you may only have an hour a day to put into any new pursuits. Don't let that stop you. Do what you love, embrace success, and have a better 2021!
Thanks to my friends at Plum Blossom Farm, Feline Minds, and Jones Animal Behavior for providing valuable information for this article!