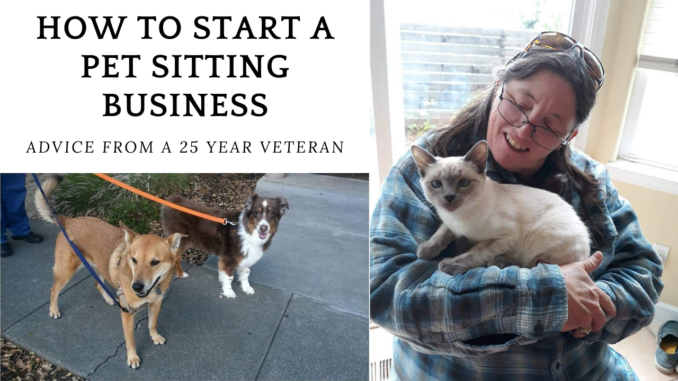 Do you love animals? Are you responsible and good at managing your own time? Do you have experience in business, or are you willing to learn? Are you flexible and willing to face different experiences and challenges every day? If you answered yes to these questions, then pet sitting may be a viable career choice for you.
Many people become interested in this business because it seems so much better than 9-5 in the office, and in many ways, it is. You can be your own boss, set your own hours, pick and choose which jobs you accept, and make lots of money. Oh and don't forget, hang out with wonderful dogs, cats, and other critters all day. I'll be the first to say it's a great business for the right person, but I also like to say, "It's fun and easy until it isn't." In this multi-part article series, I will share my 25+ years of experience with you, providing insights and recommendations on the many aspects of life as a pet sitter.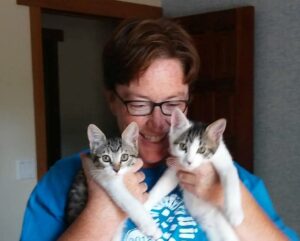 History of pet sitting
For many years, pet sitting was the side job of friends, neighbors, and kids. Pet owners worked on an exchange basis, covering for each other's absences from home, or paid a nominal amount of money. Usually the sitter came to the owner's home to provide the care, but sometimes they brought the pet to their own home for the duration. In 1987 Patti Moran wrote one of the first books specifically on the subject called Pet Sitting for Profit. In 1994 Moran founded Pet Sitters International, "The world's leading educational organization for professional pet sitters." Around the same time, the National Association for Professional Pet Sitters was founded, "The only national, non-profit, professional pet sitting association dedicated to raising and abiding by industry standards." Both organizations provide training, support, and networking for their members.
In the 90's the industry exploded, with many new companies opening and closing within a short time. While many business owners were successful, others looking for easy money gave up quickly. As the business gained popularity and notoriety, many people left the corporate world – whether voluntarily or because they were laid off – and went into pet sitting. The results were equally mixed, with some sitters educating themselves on the many aspects of business management, working both hard and smart, and becoming successful, while others, only used to punching a time clock and following orders, did not.
I started in 1994 working for a service in San Francisco. I responded to an ad in the newspaper – no internet in those days – and loved it right away. I had previously never heard of pet sitting, and thought the only career options for animal lovers were veterinary hospital and animal shelter. I worked for that company for a year then started my own business on the Peninsula (San Mateo County, California).
Soon the Dot-Com Boom happened and I was in clover, busy every day working for people who loved their pets and seemed to have an endless supply of money. Five years later, the Dot Com Bust happened, and the scene changed dramatically. Many of my clients lost their huge homes and new cars and had to move back in with family to get by. Investors lost everything as one tech company after another closed its doors. Many left the area and returned back to their home state or country after losing their job.
The change had a significant effect on my business. I went from 30 regular dog walks to four. I suddenly had to start marketing again, as the phone wasn't ringing off the hook every day. Fortunately I had a diverse client base including folks who did not work in the tech industry, so I didn't lose everything, and my expenses were low, so I survived. I had to adapt, and I did. This experience leads to the first important consideration for the aspiring business owner: finances.
We're in the money
Pet sitting can be profitable, as the title of Patti Moran's book suggests, but there are many variables including economy, demographics, income levels, and competition in your service area. You should research all of the possible variables before quitting your day job to start a pet sitting business.
What is the economic situation in your area? Are there neighborhoods of affluence, middle class, or lower income? You probably already know that money doesn't make a person a better pet owner, so while it's tempting to only market to those with plenty of it, don't ignore the middle or lower income residents. They may not be able to afford premium or unnecessary services (like dog walking when they are at home, for example) but they still need care when they are out of town or unable to do tasks like giving medication to their pets.
Market research and networking
Ask around and learn what people do for pet care in your area. Do they exchange with friends or neighbors, hire a professional, or use an app-based service? How many other pet sitters are in the area? A Google search of "pet sitter near me" will show you sitters with established websites in your area. A search on Rover.com will show you how many individuals advertise services through the app.
Pick up the phone and call the other sitters to see if they want to meet. Pet sitting is a lonely business, and most sitters are friendly and open. There may already be a networking group in your area, so find out how you can join. I have been happy to mentor a number of new sitters over the years, and I made lifelong friends doing so.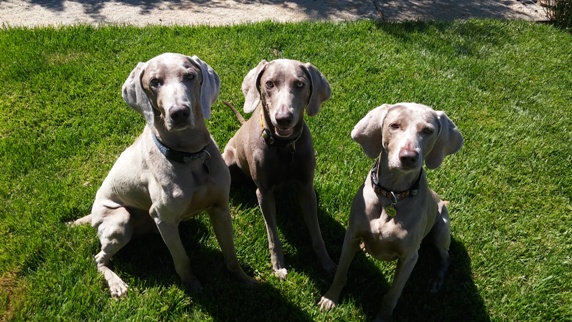 How much can I make?
I'll admit when I started my business in 1995 I just did it with no plan. I quit my job, started sitting, and was fully booked in a few months. I WAS LUCKY. This was in Silicon Valley, one of the most wealthy areas at the time. This was during an economic boom, so many people were suddenly flush with cash, and many new people moved to the area from other states and countries. A friend of mine from Norway was given a $25,000 sign on bonus when she accepted her new job! At the time I lived in a studio apartment and had few expenses, so I had all the spending money I wanted. DON'T DO THIS. Now pushing 50, I have a lot more life experience and sense. If I were starting a business now, I would determine how much I could make and how much I need to make to be viable.
Let's do some math. How much do you need to make per month, per year? Do you have a budget? Let's say you've determined that you need to make $4,000 per month to meet your expenses. According to Thumbtack, the average cost of a drop-in visit is $25, and an overnight visit is $75. Remember that these are averages, and that prices owners are willing to pay may be higher or lower in your area. In order to make $4,000 per month, you would need to do 160 drop-ins or 53 overnights. Since there aren't 53 days in a month, overnight service alone won't meet your needs unless it is combined with drop-ins. 160 drop-ins is approximately five visits per day, every day, or eight visits per day, Monday through Friday.
This is a very simplified formula just to give you an idea of how to calculate your needs. A real-life schedule is inconsistent, and may be 10 visits one day, one the next, one very busy week followed by two slow weeks, etc. Don't forget to allow for income taxes. If you make less than $40k your first year, which you probably will, your tax rate will be 12%, so that $25 visit becomes $22, and $75 becomes $66. Of course there are a million other considerations such as your marital status, are you a homeowner, do you have another job, etc., so consult a licensed tax professional/accountant in your area, especially for your first years in business.
Even on the higher end of rates, you can see already that pet sitting won't make you rich. However, it can give you a good living provided that you plan well and keep your expenses down. In the beginning, it can easily fit around a part-time or even a full-time "regular" job. Check out part two in this series, Start-up essentials.