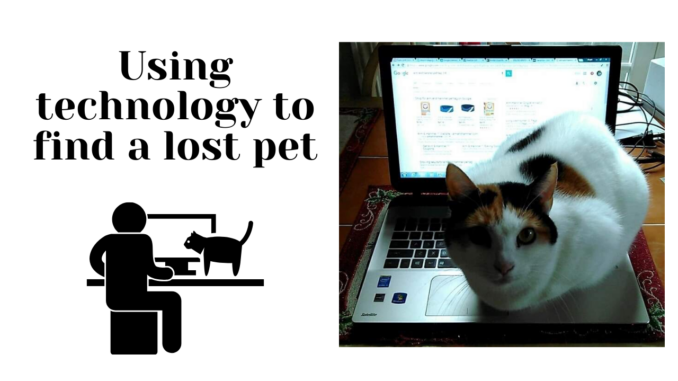 How to use security cameras, GPS collars, social media, and websites to find your lost dog or cat (or tortoise)!
Security cameras
Security cameras used to be costly and complicated, but not so today. Many can be purchased for less than $40 from many stores or online. They do require electricity and internet, so must be set up near your home, someone else's home, or a business. For maximum effect you will want to set up your camera at a place where there have been sightings of your pet, or where you think your pet might be. You can set it up at a feeding station or trap to ensure that you are targeting your pet and not the neighbor's pet or wildlife.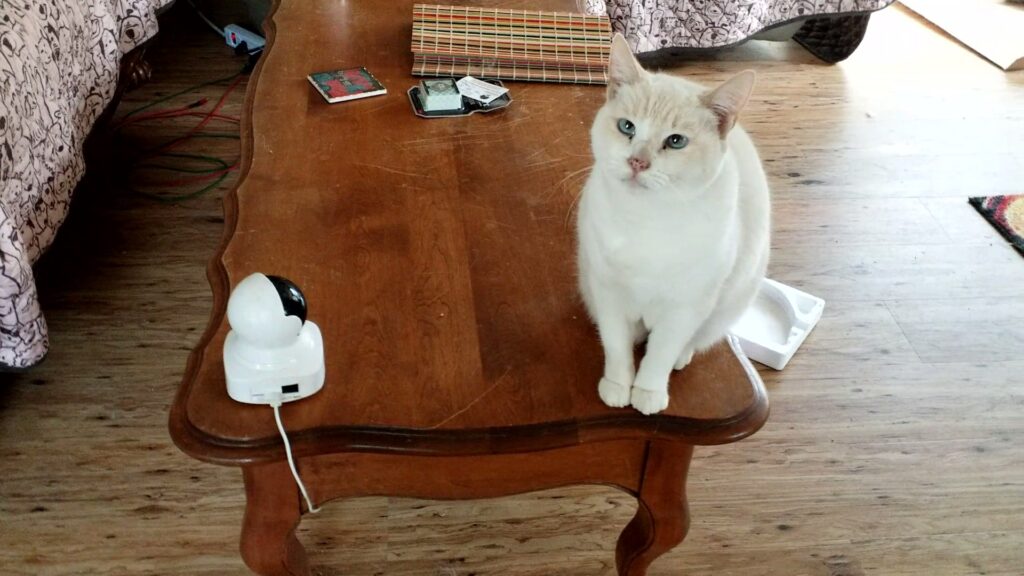 If you are searching for your pet in a more remote area where there are no connections, you can use a trail camera instead. These are lower tech and run on batteries which will last a long time. Some of these cameras can text you pictures, but I'm assuming there needs to be wifi or a cellular connection for that to be possible. Otherwise, you simply remove the memory card from the unit and connect it to your computer to view the pictures or videos captured.
For more detailed information check out this article and video dedicated to the use of security cameras to find a lost pet.
GPS
Remember the old wildlife tracking collars? They were huge, bulky things that were affixed to the necks of tranquilized moose, lions, and other creatures to track their movements. Wildlife biologists had to trek into the wilderness with satellite dishes to pick up the signal. They system worked, but it was expensive, complicated, and not available for general use.
Today's tracking devices are cheap, highly effective, and in the hands of literally everyone. GPS is included in every mobile phone or other smart device, and there are also stand-alone GPS devices that provide location and direction for drivers and back country explorers.
There are a number of GPS collars on the market for both dogs and cats at a price point of $19.99-$199. They are managed by an app on your phone which has a variety of settings including a perimeter alert. The perimeter can be set around your home in the app, and if your pet crosses that boundary, you will be sent an alert. This is especially helpful for escape artist dogs, as you will know right away when he's gotten out rather than discovering him missing when you return home hours later.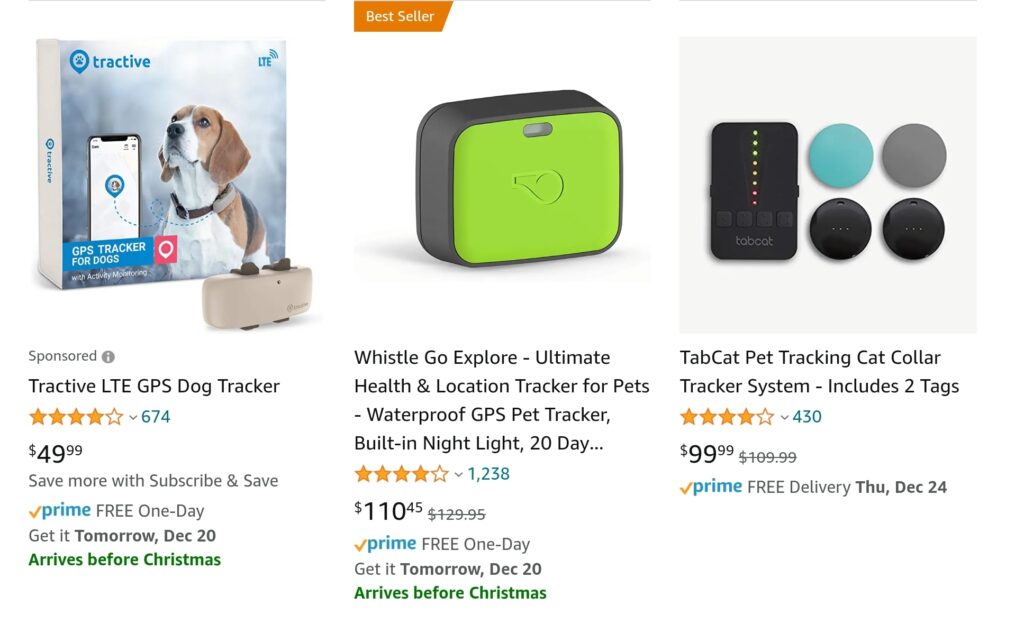 One of the caveats of GPS collars is that they are run by batteries which must be charged. Since the GPS signal is being sent out all the time, the device requires quite a bit of energy. Many pet owners using these devices charge them every night while their pet is safely in the house. However, ads for the latest devices claim they can hold a charge for as long as 20 days!
GPS collars do require a subscription for the service, so shop around to see what works for you. Prices seem reasonable at around $10 a month.
Read the product description carefully before purchasing any pet tracking device! Many, especially at the lower price point, have very low functionality. For example, Pawscout says in their product description, "Pawscout is not intended to give exact GPS location information. Your Pawscout Tag only knows whether or not a pet wearing the Tag is within 300 feet of you or someone else with the App installed." While this may be helpful to you, and the price is right, you will be disappointed if your pet goes missing and you expect full GPS capabilities.
In case you didn't already know, microchips are not GPS! It's technology that everyone in the world of missing pets dream of, but it's currently not possible. Learn all about microchips in this article and video.
Social media
Used properly, social media can be a helpful tool to bring a lost pet home. Used improperly, it can be a waste of your time and worse, it can prevent you from following more effective search techniques.
The problem with social media is its broad distribution. Posts can and will be seen by people all around the world … but maybe not in your neighborhood. There are well-meaning folks who share, share, share, everything they see about pets in need, but all this does is further spread the information to more people who can't help you.
The most effective way to use social media is to take advantage of local apps and pages. Nextdoor (or its equivalent in your country) is highly effective because of its hyper-locality. I see lost pets posted very often on this platform, and just as often they are found within days by another user. Local Facebook pages, pet-related or not, can also be helpful. Just keep in mind that the algorithm of Facebook works to maximize profit for the corporation, not to help owners of lost pets. Because of this, your posts may not be seen as much as you would like without "boosting" which is a paid service.
One helpful use of Facebook, especially in the case of a pet who has been missing for a long time, is to create a page specifically for finding that pet. Here is a good example of a page created for a missing kitty who was reunited with his family.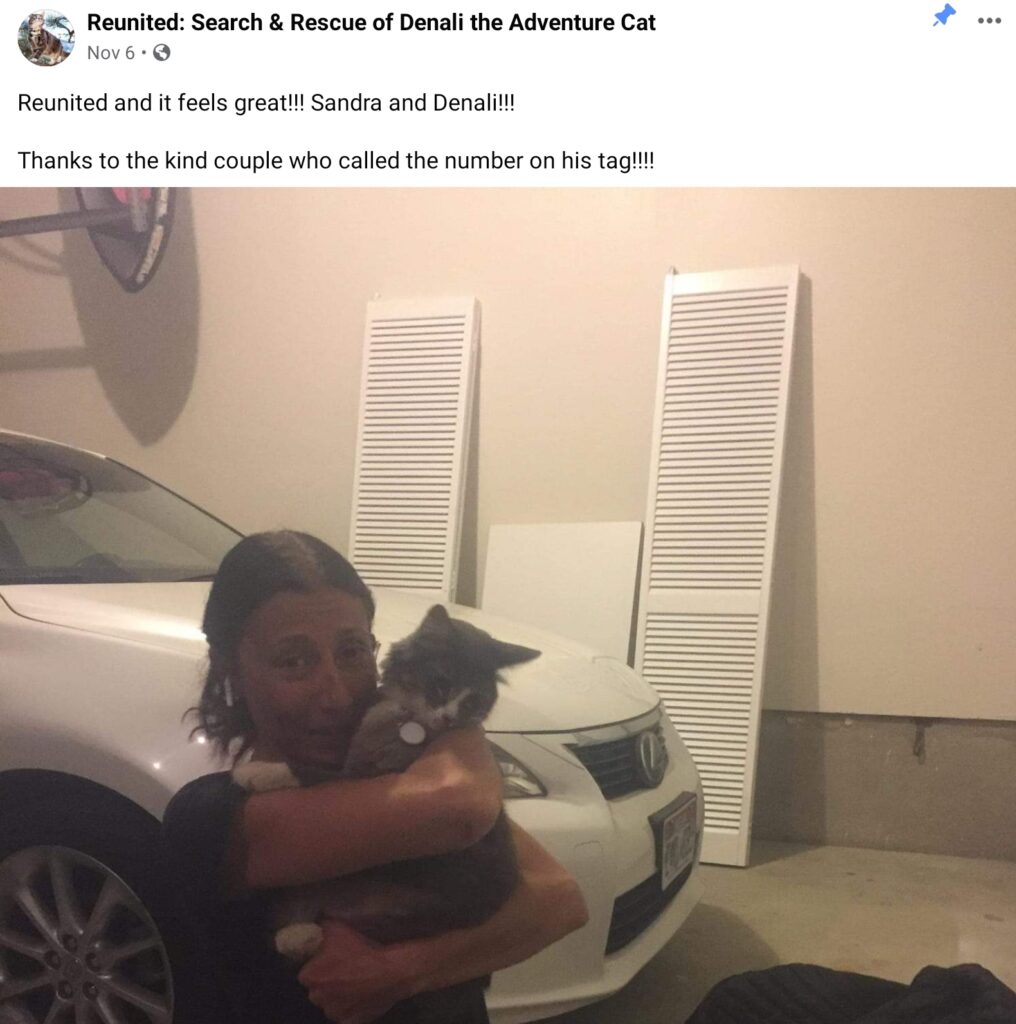 Websites
There are several different kinds of websites which can aid in your lost pet search. Be sure to read them thoroughly to see if the information is useful to you and your situation.
Nonprofits
Nonprofit organizations like Mission Reunite and Lost Dogs of America provide a wealth of free information to the owners of missing pets. There are articles and videos on many relevant topics like lost pet behavior, effective search techniques, tracking dogs, and many more. Some also provide listing services in your area on a Facebook page or searchable database like Pet FBI. Through these nonprofits there may be individualized services available by referral.
Shelters
You will want to search the databases of the animal shelters and rescue groups in your area. Most will list pictures and descriptions of all pets in their facility. Some have the functionality of taking lost and found reports online, which is especially helpful during covid related restrictions. Many shelters today partner with Finding Rover to increase the chances of a lost pet being reunited with their owner. If so, go ahead and download the app and share your missing pet's pictures.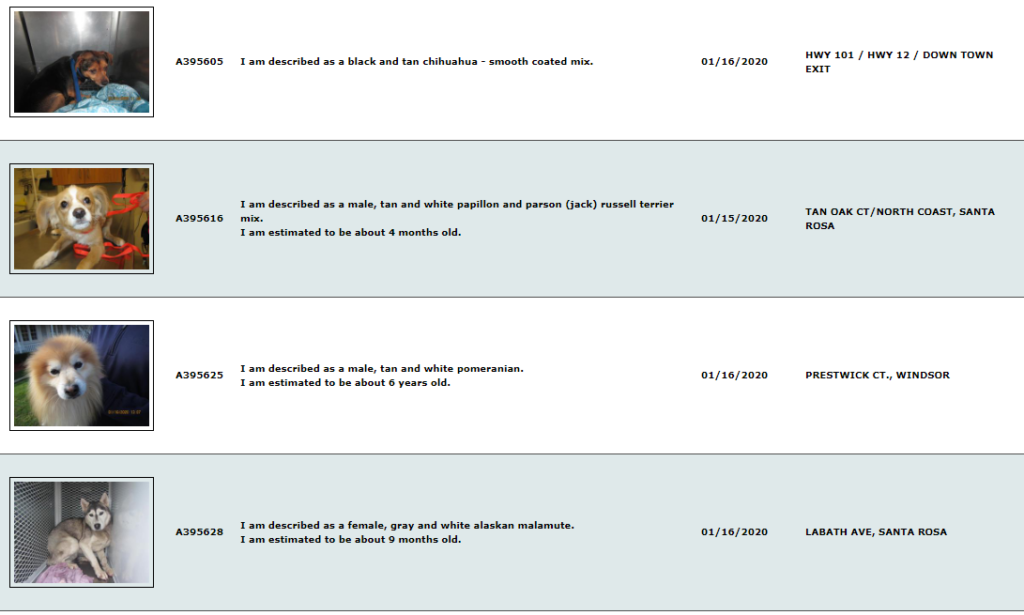 Paid services
There are a number of companies like Lost My Doggie and Pawboost offering paid services for the owners of missing pets. These services include creting and boosting posts on social media, creating and distributing flyers, and sending text alerts to residents in any given area.
When you search for information on finding a lost pet, these websites will always come up first because they pay for placement. While these services can and do help in the search for a missing dog or cat, do your research to see if the cost is worth it. You could likely do many of these things yourself, such as making and distributing posters, flyers, and mailers.
Don't give up!
Many pets are not found because their owners give up too soon. persistence and use of effective search techniques brings many lost pets back to their loving homes where they belong.