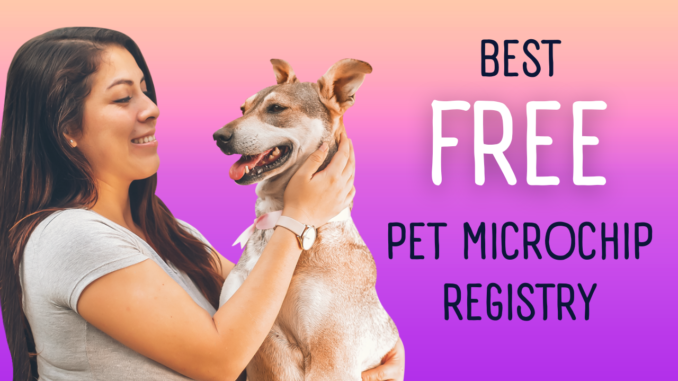 With more than 30 pet microchip registries in the Unites States, how do you know which one to choose? There are many factors including cost. Some charge a one-time fee, some charge yearly, and some are free. Here are four options for totally free lifetime registration for your dog or cat.
Fi Nano is a new player in the pet microchip industry. Their flagship product is a GPS collar for dogs with a long-life battery. They added microchips to their product line in 2020 and set up their own registry. Chips sell for as low as $3 each and registration is free.
Registration is quick and easy. Just scan the QR code that comes with each chip and you will be directed to a page where you enter your pet's info and your contact info. The microchips can be used for any pet, but the system is mostly set up for dogs. For example, type of pet options are "Dog" and "Not a Dog."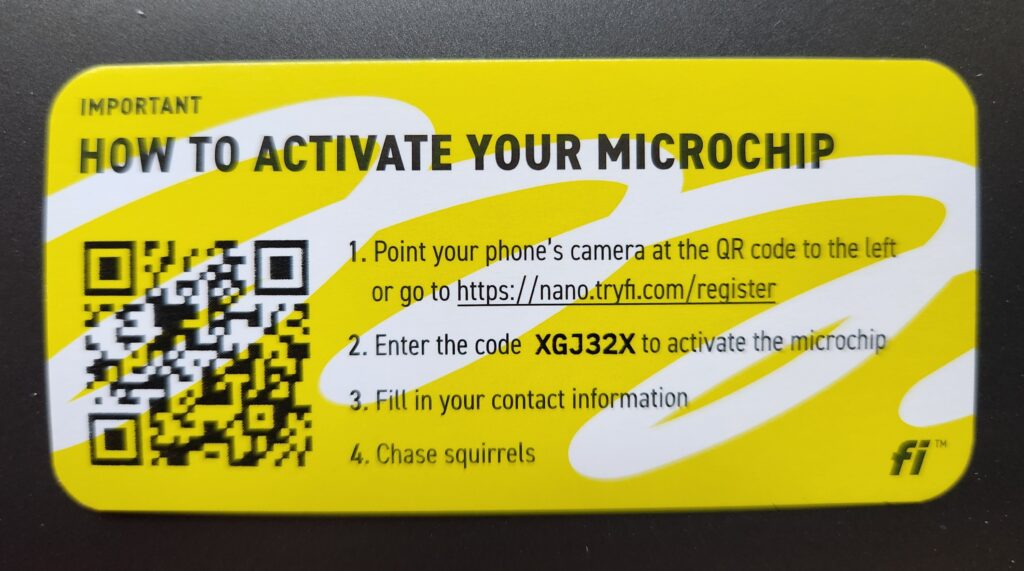 When a finder searches your pet's chip number, they are given an option to send you an email message. This is a little concerning, as most people aren't checking their email every minute. However, the finder can also call Fi and the operator will call you directly to let you know your pet has been found.
Findpet is a company based in San Francisco that sells QR code ID tags. They offer a suite of lost pet protection services for free including a microchip registry.
One of the unique features of this company is their pet photo identification function. In addition to your pet's microchip number and QR tag (should you decide to buy one), you can upload photos of your pet including a nose print. Findpet's AI will attempt to match photos of found pets with those reported lost in the system.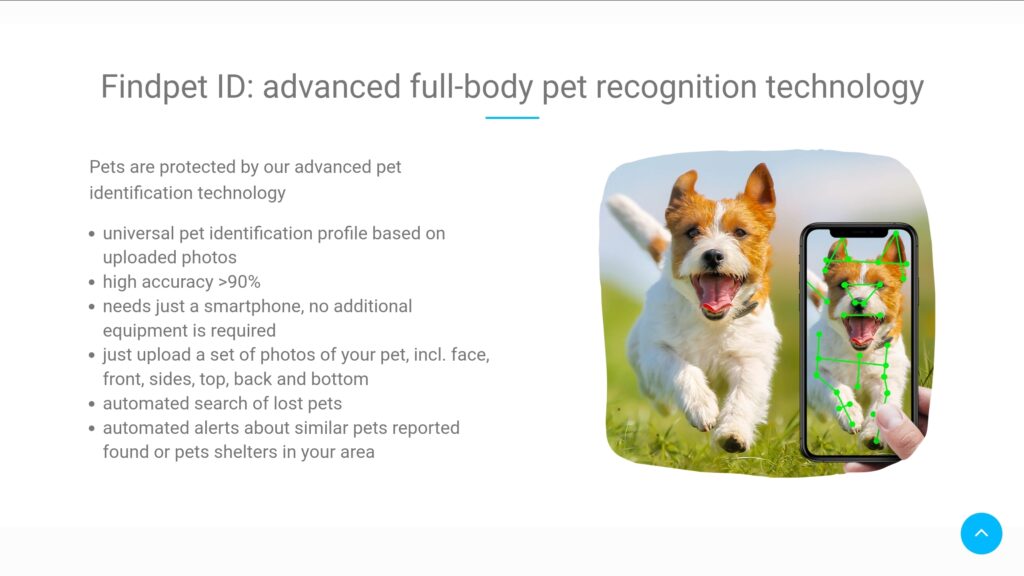 They have an app that you can download from your app store or by scanning the QR code on their website. You can use the app to register your pet's microchip, report your pet lost, or report another pet found.
When a finder searches your pet's chip number, they are given the option to send you a secure message. They can also text or Whatsapp the company who will contact you directly.
The Free Pet Chip registry was started by a family in Los Angeles. After a frustrating experience at an animal shelter, they realized something needed to change in the world of microchip registration.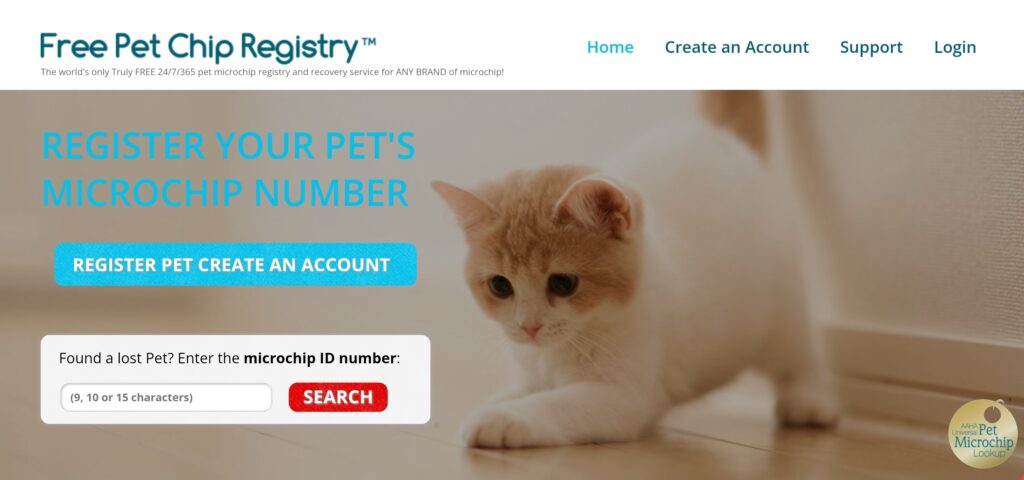 Registration is quick and easy, and this company — unlike many others — does not sell your information. They have a 24/7 live hotline which is amazing for a free registry. A finder can quickly get a hold of an operator and be put in touch with you. In addition, when you lose a pet you can call for live assistance, unlike the web-only reporting available on most free sites.
Furreka sells microchips for $15 each and runs a free registry. Registration is easy and takes a few minutes on their website. You can register any chip – it doesn't have to be purchased from Furreka.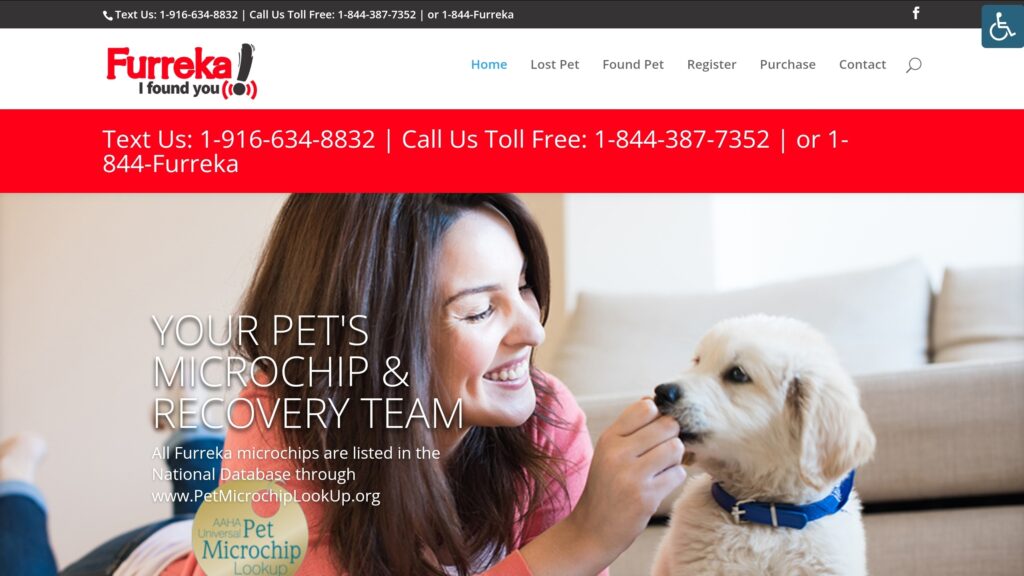 They also have a 24/7 live hotline for both lost and found pets. There is an 800 number for calls and a local number for texting. There is no web search for microchip numbers – you have to call to report a pet lost or found.
According to their website, the recovery team reaches out to local veterinarians and animal shelters when a pet is reported lost. They also post on local social media to facilitate reunions.
Any of these companies can be used to register your pet's microchip for free. Visit their websites and reach out to them with any questions before deciding which one to use.
Be aware that some microchip registries, like many other companies, engage in "data mining" or selling your information. In the old days we called this a "mailing list" but today it involves much more.
Because some registries contact you via email, be sure to add their address to your list of trusted senders. You don't want your found pet alert ending up in spam.