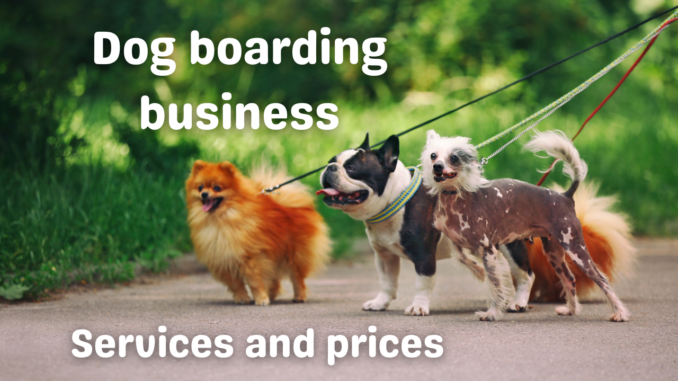 You've started on your journey to being a petpreneur! After completing the start-up essentials, you're ready to hang up a sign and open for business. Now it's time to decide which services you will offer and how much you will charge.
While you will make adjustments as you go, it is good to have a business structure in place before opening. This will give you conviction in the kinds of dog care you offer and what you charge. Potential clients will sometimes ask for something different, and you might consider it, or they might try to negotiate price which you should never consider!
The typical services offered by in-home dog care business are as follows.
Daycare
Boarding
Training
Walking
It's up to you to decide which services are the best fit for the business, the clients, and the service area. Here is an overview of each kind and the range of price typically charged.
1) Daycare
Dog daycare is a lot like child daycare. Owners, who are usually going to work, drop their dog off in the morning and pick up in the evening. The dog does not stay overnight.
Depending on the setup and the temperament of the dogs in care, daycare may include a playgroup. If the dogs all get along, they can hang out together all day in the yard and house. If there are any concerns or issues, like size or personality differences, or dogs who are not social with others, they can be separated in different parts of the yard or house. You can use modular kennels to provide temporary separation for dogs who need it.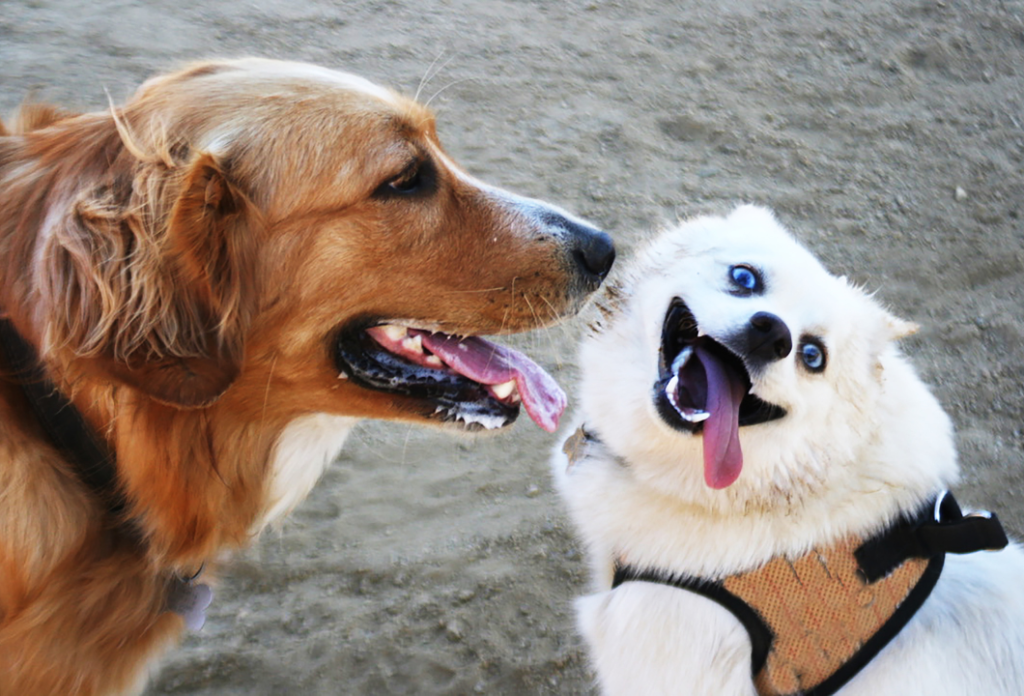 Dogs seem to prefer structure, so keeping a daily schedule can help meet their needs. Here's an example:
8-10AM drop-off. Dogs are taken in and housed until all dogs are present for the day.
10AM-12PM playgroup. Dogs are engaged in supervised play with toys and play structures as appropriate. All dogs may play together or there may be more than one group, like young dogs and seniors, or big dogs and small dogs.
12-1PM snack and rest time. Give each dog a cookie or food toy like a Kong (separated from other dogs if there is a chance of fighting). Dogs can calm down after playing.
1-3PM hang out time. Dogs hang out in the house or yard while you do office work or other tasks.
3-4PM second playgroup or walk. A repeat of the morning playgroup OR a walk for one or more dogs off the property as appropriate.
4-6PM pick-up. Dogs are ready to go home with their owners for the night.
What you charge for daycare depends on several factors: how much you need to make to be profitable, what the local market can support, and how many dogs you will take in. Some people compare in-home prices to traditional kennels, and this is not accurate. Commercial kennels can take in 100 dogs a day, so their prices will be lower due to volume. If your maximum is five or 10 dogs, price accordingly. I have seen in-home providers charge as little as $30 a day up to $125. This is usually for 8-9 hours.
2) Boarding
Dog boarding means that the owner will drop off on one day and pick up on a future day. Usually owners are going out of town when they need this service.
Boarding typically includes the same perks as daycare only the dog stays overnight. You will want to set up sleeping places, especially if you have a number of dogs staying over each night. These might just be beds on the floor that the dogs choose themselves, or crates with bedding. Dogs like routine and comfort, and will be more likely to sleep quietly if they have those needs met.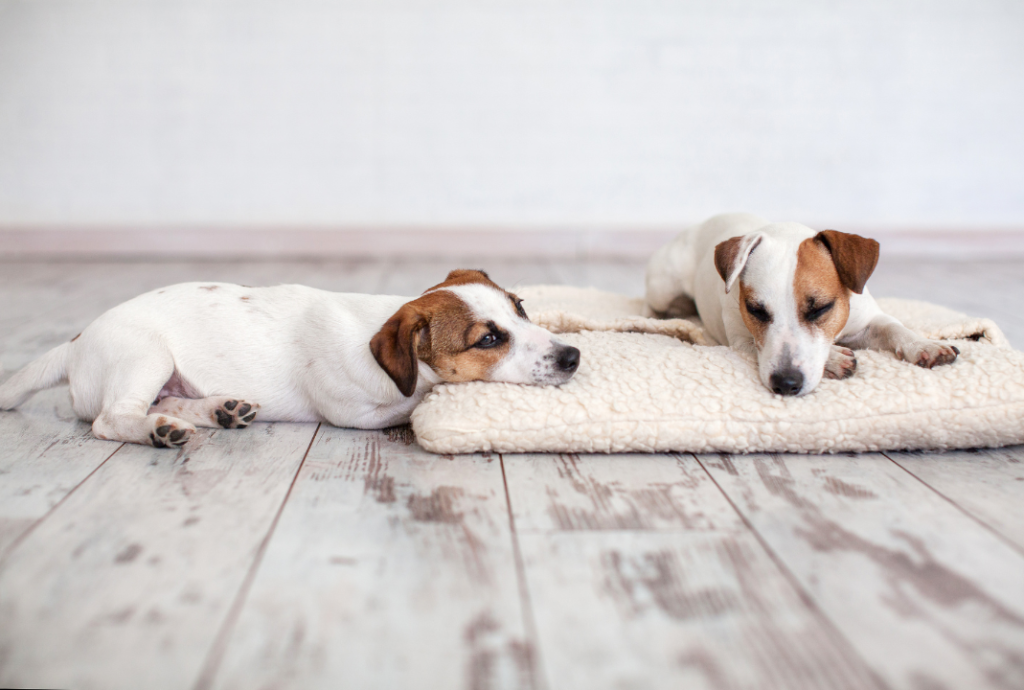 Boarding will include feeding of course, so you will need a routine for that. It is best to require owners to bring their own food, preferably in measured amounts in Ziploc bags or Tupperware containers. It doesn't hurt to have a bag of adult dog food available in case someone forgets to bring their own, but be aware that changing diet can cause loose stool which you may have to clean up around your house!
In home providers charge from $35 to $150 for overnight boarding. This is usually for 24 hours.
3) Training
Some dog care providers add training to their list of services. While some things like house breaking are best worked on in the dog's home, behaviors like jumping, mouthing, and pulling on leash can be trained anywhere. There are many dog training resources on the internet, but as with everything on the internet, you want to exercise critical thinking and a good filter. Physical force and punishment are not considered acceptable (or effective) today, so look for positive-based methods. The International Association of Animal Behavior Consultants is an excellent resource. It is well worth the membership fee to have access to so many educational opportunities, everything from semester-long instructed courses to free one-hour webinars.
Aggression, separation anxiety, and other serious behavior issues that may require medication and long-term management are best referred to a certified behaviorist. Don't take on cases above your ability that could cause a person or dog to be hurt.
Training prices vary depending on many factors like the trainer's certifications and reputation and the geographic area. You might charge a separate fee for training, like an extra $50 or so a day, or you might roll it into the fee for daycare or boarding as "board and train." Whatever you charge, make sure it is worth the extra time and effort (including time and money spent educating yourself) involved.
4) Walking
Dog walking is a service you might consider in addition to in-your-home care. By dog walking I don't mean walks given to dogs while they are at your home, but while they are in their own home. An owner might be gone for a day or half a day and not necessarily need daycare, but they'd like their dog to get out for some exercise and to go potty.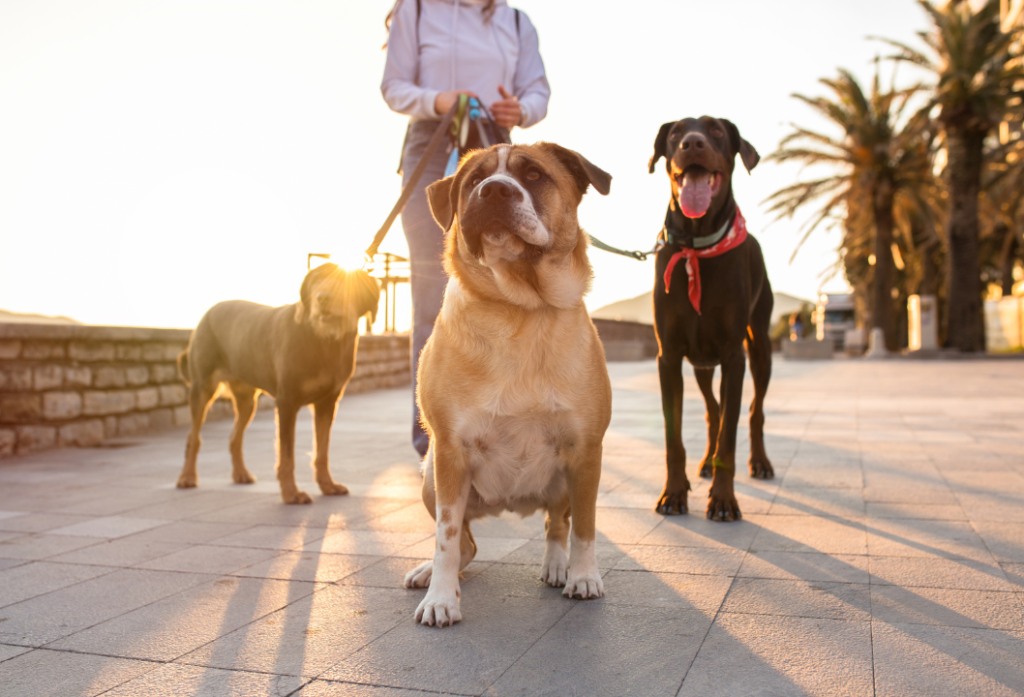 Since you will have dogs at your home, you won't want to travel far away. This service is most profitable in a metro area where there is a large population in a small area, but it can work in the suburbs or even in the country. If there is a great demand for this service, you might want to hire someone to do the walks, or hire someone to supervise dogs at your home while you do the walks. Look at Google maps and decide the limits of your service area. You know which addresses are close to home and easy access and those which are not.
Dog walkers typically charge from $20-$40 for a 30 minute walk. You may face some competition from individuals not running a business who do it for free or cheap. This can be frustrating. However, if clients would rather hire any random person off of Facebook rather than a professional running a business, there's nothing you can do about it.
Premium services
It is a good idea to decide what exactly your services include and to charge extra for anything beyond that. As mentioned earlier, some clients will try to get all they can for the lowest price.
A local dog boarder I spoke with complained that a client dropped off the morning of the first day and picked up the evening of the second day, although she only charged for one day and that was more than 24 hours. I suggested that the solution is to set hours and prices and stick to them.
For dog boarding, 24 hours is a good parameter to start with. You can also set a pick-up time limit as is commonly done in commercial dog kennels. For example, pick up before 10AM or there will be an additional day's charge. For daycare you should set an extra charge after business hours, however you define that. Some people are going out to an event and may want to pick up late, like 8 or 9PM. I had a potential client ask me to pet sit (in her home) until 10:30PM! I don't even stay up that late, so I declined.
Medications are one example of an extra service that rates an extra charge. Not everyone feels comfortable giving medication. Your clients can feel assured that it will be done properly with you, and that is worth paying for. A dog that isn't friendly with other dogs and must be kept separated, a dog who needs an extra walk or meal, anything extra is up to you if it's worth charging for.
I hope this is helpful to you in starting your dog boarding business at home! Stay tuned for part five in the series.