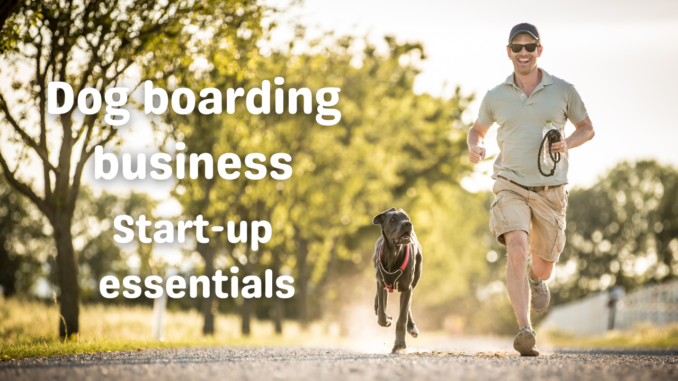 Starting a dog boarding business at home is easier and less costly than the traditional model, but there are some considerations. You won't need to rent or buy a facility, pay utilities, maintain a fleet of vehicles, or hire staff, so overhead is very low. The primary start-up essentials for an in-home dog boarding business are:
Business name and identity
Bank account
Services and prices
Website
Insurance
Business license*
1) Business name and identity
A name can make or break a business. Your name says it all: what you do, who you are, where you are. You'll want to choose a name that is descriptive and easy to remember like The Happy Labrador Dog Boarding or Bullies Play House. You can use your name, like Joe's Dog Care, although that may sound less interesting. Your name can include your geographic location like San Bruno Pups. This will help your business rank higher in local searches like "dog sitter near me."
Whichever name you choose, you will need to make sure it isn't already in use. A Google search will give immediate results, but you'll also want to run it by the County Clerk-Recorder's Office. Once they determine that the name is available for your use, they will help you file a Fictitious Business Name statement. This gives you the legal right to conduct business under that name. Once you receive approval of your Fictitious Business name or DBA (Doing Business As) you will need to publish it in a local newspaper. Just call your local newspaper office and they will walk you through it.
Your business name is just part of your overall identity. Think of the image you want to present to the dog owning public. Is your business a place for big, young dogs to play all day, or is it a safe place for little and senior dogs to hang out and sleep? What do you want to be known for? Incorporate all of that into your name, logo, and any other marketing pieces.
2) Bank account
Once your business name is registered you can open a bank account. Why not just use the one you already have? It is much better for accounting purposes to have a separate business account. Clients can write checks or pay with a credit card to the business name. Tax-deductible expenses are much easier to track when they all come from the business bank account.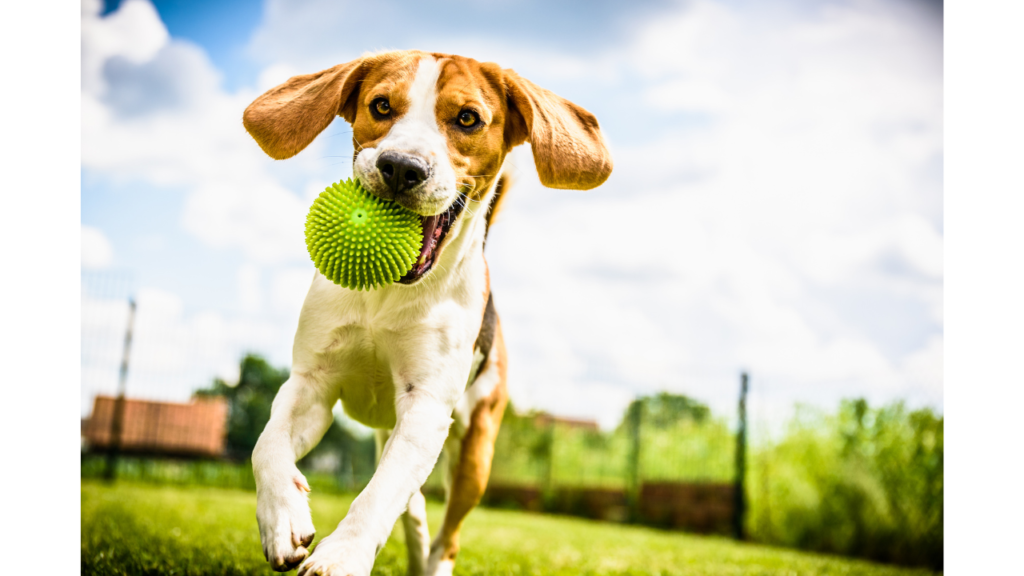 With your DBA, ID, and minimum deposit, you should be able to open your new account in half an hour or less. Shop around to find the financial institution with the best fit for your business. Especially when starting out you won't want a checking account with a high minimum balance or costly fees. You more likely need the cheapest, most basic account. I bank with a credit union because they have many benefits for members and good rates.
In future you may want a business credit card for larger purchases, and an APR of <10% is a lot better than 25% from your average credit card! The bank teller can advise you of your options for debit cards, deposits, checks, and other account options. I have checks but I rarely use them, as so many transactions in today's world are electronic.
3) Services and prices
Before opening for business you'll want to decide what services you offer and how much you will charge. Dog boarding may seem simple till you start hearing some of the requests! Some folks are going out of town and want to drop their dog off Friday afternoon and pick up Monday morning. Simple enough. Others want daycare while they are at work, so they'll drop off every weekday morning and pick up in the evening. Also simple.
But, not everyone has the same schedule. What if they go to work early and want to drop off at 6AM, or work late and want to pick up at 10PM? How will you respond to these requests? Best to set business hours now, and either do not allow pickup or drop-off outside of those hours, or charge extra. This is typical for brick-and-mortar kennels.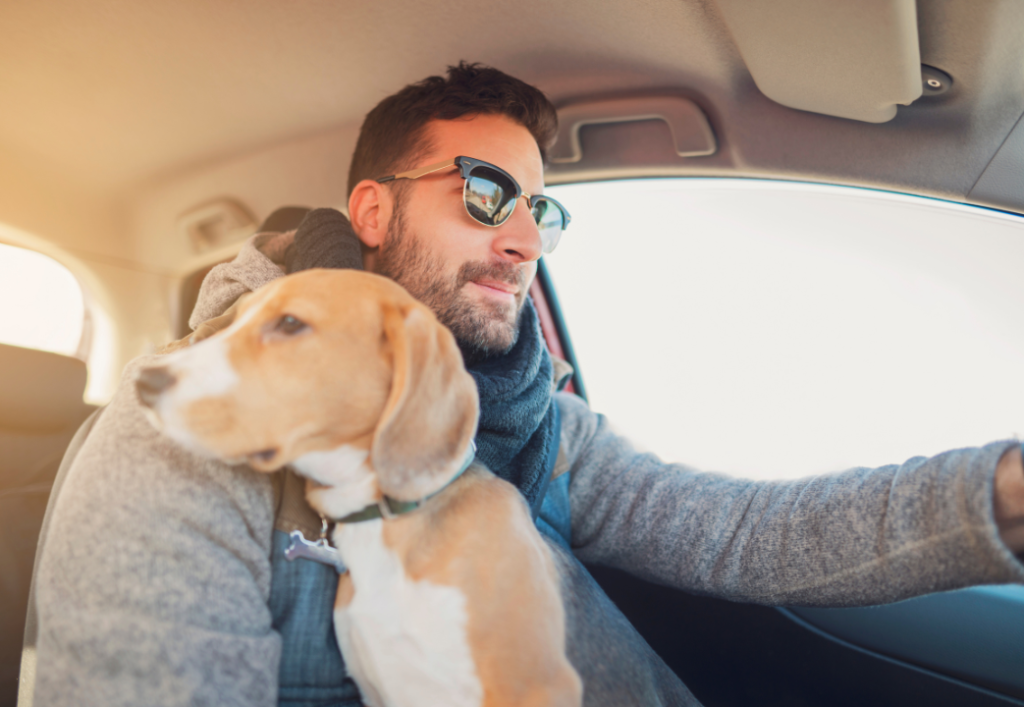 Some clients may want you to pick up and drop off at their home. Will you provide this service, and what will you charge? You may get one-time requests from tourists who want to drop off their dog for just a couple hours while they go wine tasting or anyplace dogs are not allowed. Will you charge by the hour or just have a flat fee for the day, say up to 8 hours?
It can be helpful to see what your competition charges, but it is best to set your rates based on how much you need to make and the value you place on the service. For example, a traditional kennel will charge a lower price per dog because they can take in 50 or 100 dogs at a time. In-home service is more personal and thus more limited to 5-10 dogs in most cases. Obviously this is a higher value service.
4) Website
It should be obvious that any business owner in the 2020's needs a website, but there are some outliers. Most people shop for anything online, usually on their phone. When they search "dog boarding near me" you want your website to come up first, and when they click on it you want them to find the information they need to sign up for service.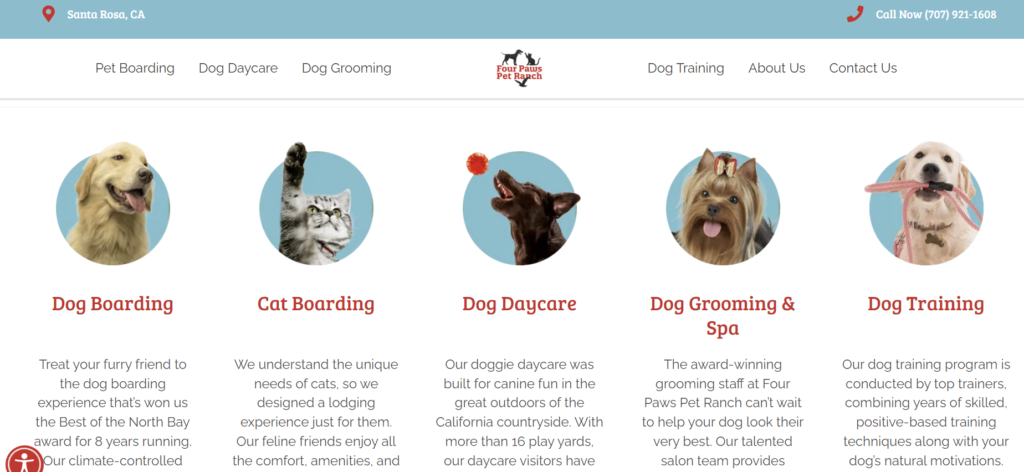 You don't need to be a technical genius to set up a website. Many companies like GoDaddy, Weebly, and Wix have basic easy to design websites for free or cheap. These templates are WYSIWYG, What You See Is What You Get. Just pick a template you like, add photos and text, and away you go. The main goal is to display the information important to potential clients: your service area, services offered, prices, and contact info. Cute pictures of dogs and testimonials from satisfied clients are a plus. For more details check out How to create a website for your pet business.
Speaking of testimonials, you can also claim your free Google Business account. Google Business interfaces with Google searches and maps, so when a potential client searches for relevant services "near me" any website registered in the area will appear high in results. Clients can provide reviews which will be displayed to anyone searching online. Just go to Google Business and follow the instructions to set up your page. You can just enter your website address, hours of business, and physical location, or you can do more and post pictures, ads, news, etc. all for free. If you don't claim your (free) listing, you will be missing out on a lot of potential business.
5) Insurance
Things can and do go wrong in any kind of business. Despite your best efforts, dogs may get into fights, get sick, or otherwise cost you money. Having insurance in place will ease clients' minds and protect you in case of liability. Pet Sitters Associates LLC is one company that provides insurance for in-home dog boarding and daycare.
It can be tempting to skip insurance because it's an added expense, but consider that vet bills can quickly run into the thousands of dollars. Any money you thought you saved will be quickly spent after one emergency. Most policies are very affordable, so be sure to get that set up before conducting business.
6) Business license*
Most cities and counties require a license to conduct business in their area. This isn't a "license" per se, but a tax for the privilege of doing business. There is usually a base fee that goes up depending on revenue and number of employees. While this is normally a best practice, applying for a license in your city may open a can of worms. Hence the asterisk * in the title. You see, boarding dogs in your home isn't exactly legal.
If this isn't legal, how are so many people doing it? This is the primary service offered by almost half a million people on Rover, and who knows how many running their own business independently. Most people run their business of this kind under the radar.
Because many cities make it nearly impossible to run a business from home, folks looking to earn income in this way find they have no choice but to keep it quiet. Even many counties — where people own large ranch properties with minimal interaction with neighbors — make business owners pay such high "application fees" and jump through so many hoops like public hearings that it isn't worth trying to do things legally.
Because of this unfortunate reality, be aware that you could run into trouble should a disgruntled client complain to the city, or should your neighbors call the police about excessive barking, dog poop, or traffic impacts. Despite these potential problems, thousands of entrepreneurs start and run successful dog boarding and daycare businesses every year.
Don't miss part four in this series, Services and prices.